The system aims to reduce greenhouse gas emissions and traffic congestion by prohibiting outdated grade 5 vehicles. It started in December 2019. TOPIS conducts the total control of traffic volume and real-time monitoring of the green transport zones surrounded by Seoul city wall. TOPIS automatically detects and imposes a penalty on grade 5 vehicles in violation of the driving restriction areas. The system installed at the 45 entry points along the boundary roads of the Green Traffic Zone. It detects greade 5 vehicles from 6:00 a.m. to 9:00 p.m., 7 days a week, even on weekends and holidays.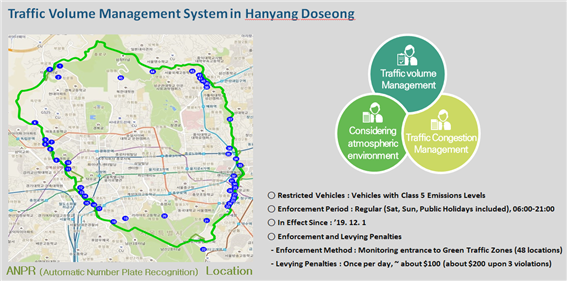 If you drive inside the city wall with a car of grade 5 then your car will be automatically detected and you will be charged a penalty. CCTV recognizes the license plate of a car and match it with the eco-friendly grade database. It confirm car owners through the car registration information of the ministry of land and notify the owners within 5 seconds.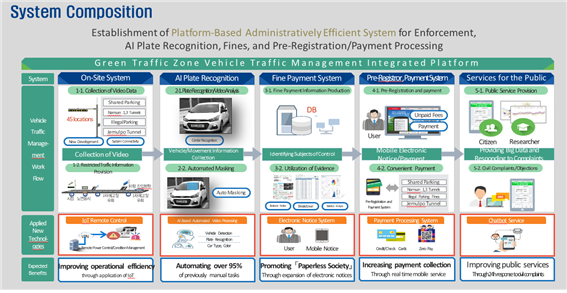 The system is installed with the newest technologies. First, it monitors the equipment in real time. So it can operate stably with IoT technologies. With AI Deep Learning technology it recognizes number plates of vehicles. It automatically erases personal informations. Also using Blockchain technology, it prevents tampering of data. It implements the Big Data Chatbot system and it minimizes civil administrative service.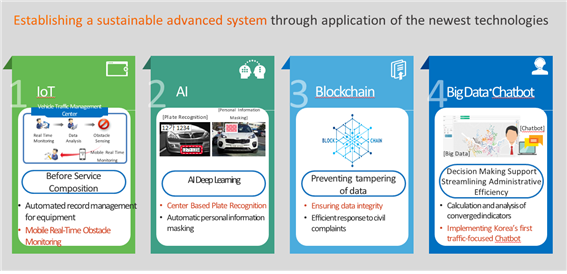 Also, TOPIS checks all informations of the operation, control condition, and traffic volume by point in real time.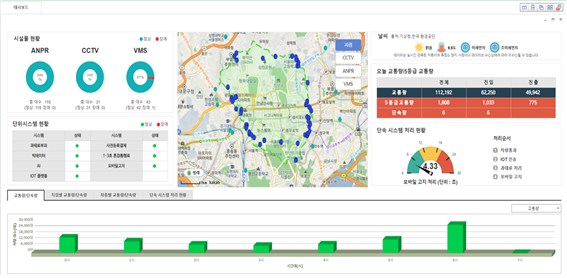 TOPIS analyzes all informations about entering vehicles in Seoul city wall and uses them for making the city management policies.