There are BIS(Bus Information System) and BMS(Bus Management System). TOPIS secures the punctuality of vehicle operations and enables the management of bus operation. It collects, processes, and analyzes bus location information in real-time to provide a variety of information on buses.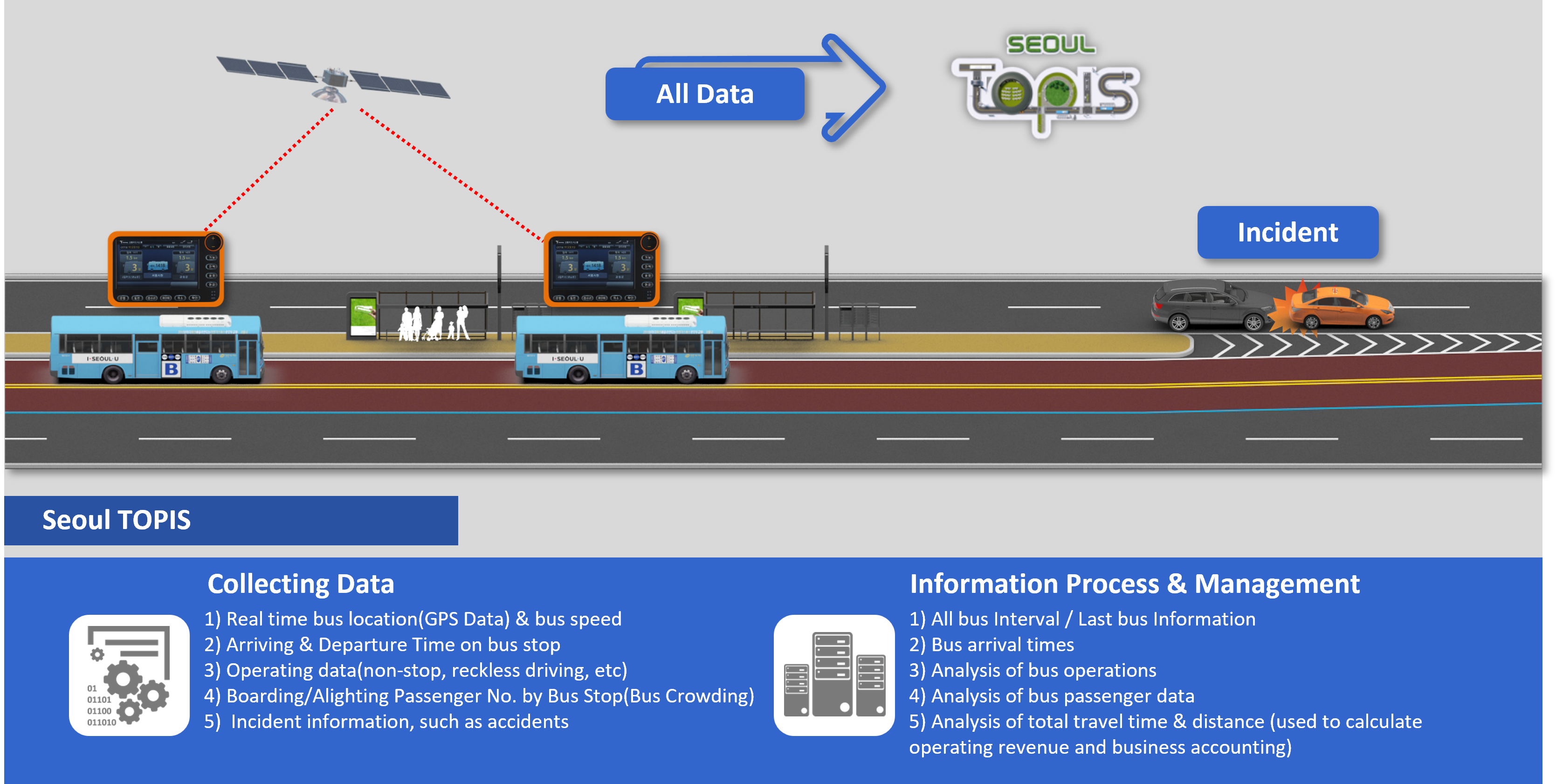 The system also evaluates transportation companies by analyzing bus operation information and passenger travel information. It optimizes the bus route and selects the bus stop location and creates a pleasant bus environment. It enhances transportation convenience, and prevents various accidents through the bus congestion information service provided in the vehicle.

All those bus operation informations are related with subway arrival informations. Then TOPIS provides an integrated public transportation information service.