TOPIS is piloting autonomous vehicle testbed and Sangamdong was desgnated as the first autonomous vehicle pilot driving area in Dec. 2020.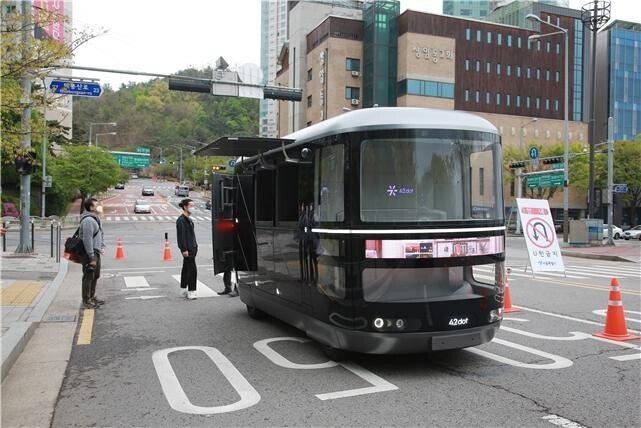 Sangamdong is the testbed of the world only 5G communication network and C-ITS.
In the testbed, vechicle to vehicle, vehicle to pedestrian and vehicle to infrastructure are all connected with 5G and C-ITS. Also the center which is possible to manage vehicle operations is opened 24 hours to public.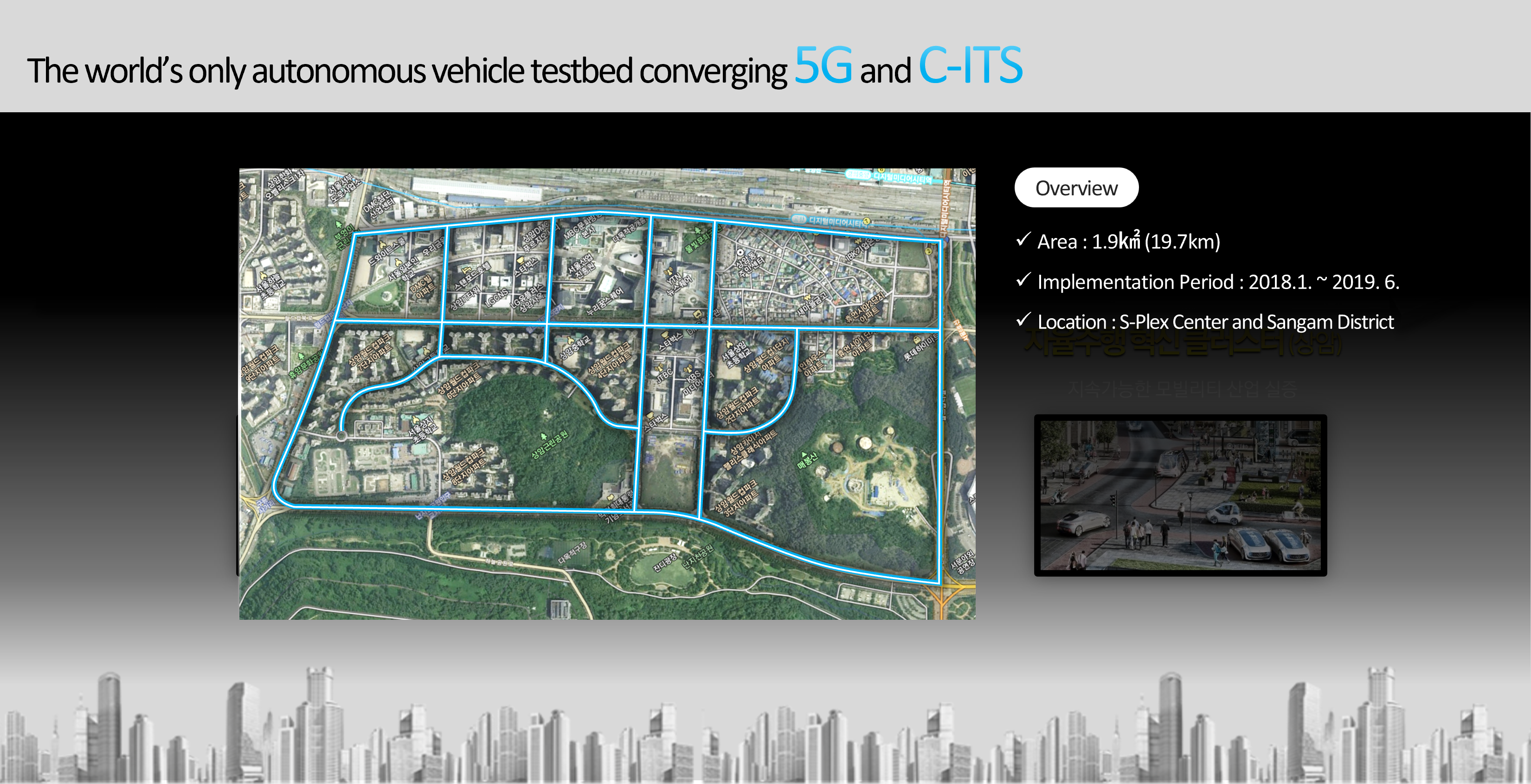 This is the screen of autonomous driving control center. It is constructed to monitor the traffic sign informations in the testbed area and the infrastructure in real time. It controls autonomous driving vehicles and it monitors the vehicle operations through CCTVs.

For making autonomous driving safe and smooth, TOPIS sets up C-ITS for vehicles, transport infrastructure, and communication between vehicles so that drivers can recognize risk factors in advance.

C-ITS means cooperative-intelligent transport systems. It is based on V2X communication. It shares traffic situations and road informations in real time. It supports to manage roads and prevents traffic accidents by helping drivers to drive more safely.


Seoul is promoting C-ITS by applying on public transportation. It installs C-ITS infrastructure in arterial roads with median bus lanes, 121km.
For the service, Seoul cooperates with the best companies like Samsung electronics, SKT, T-money company. Seoul developed All-in-one terminal added V2X and ADAS(Advanced driver assistance systems) on bus integrated terminal which had AFC and BMS services. TOPIS establishes the world best 5G connected public traffic system which can use WAVE, C-V2X, 5G communication network.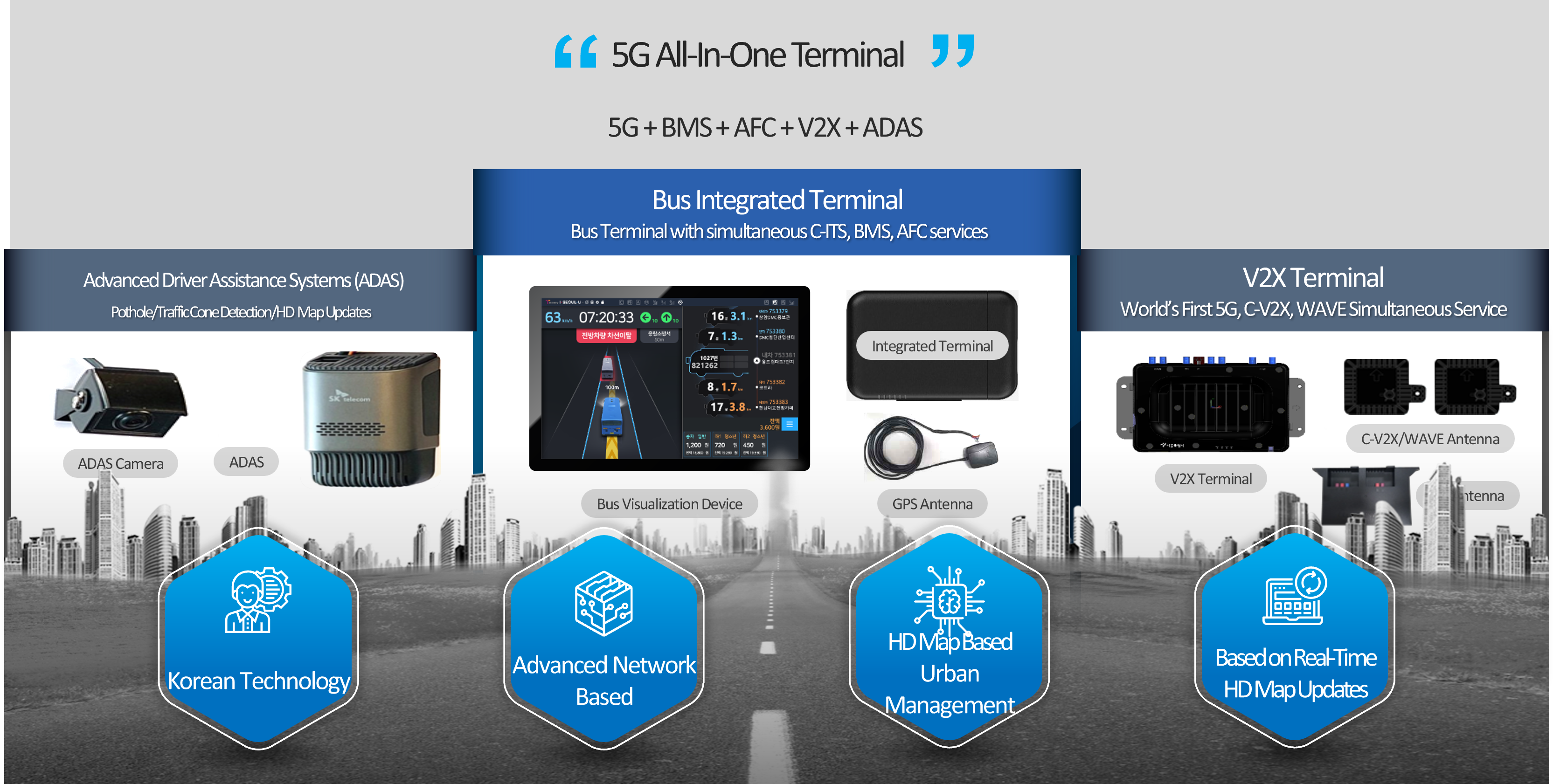 Buses can check potholes while they drive and under construction area and send those informations to the center and share them with other vehicles. It prevents accidents by directing to take different routes or change lanes. This is the terminal screen in buses. It guides to drive carefully after noticing jaywalkers or checking bus stop conditions and provides various road conditions to drivers.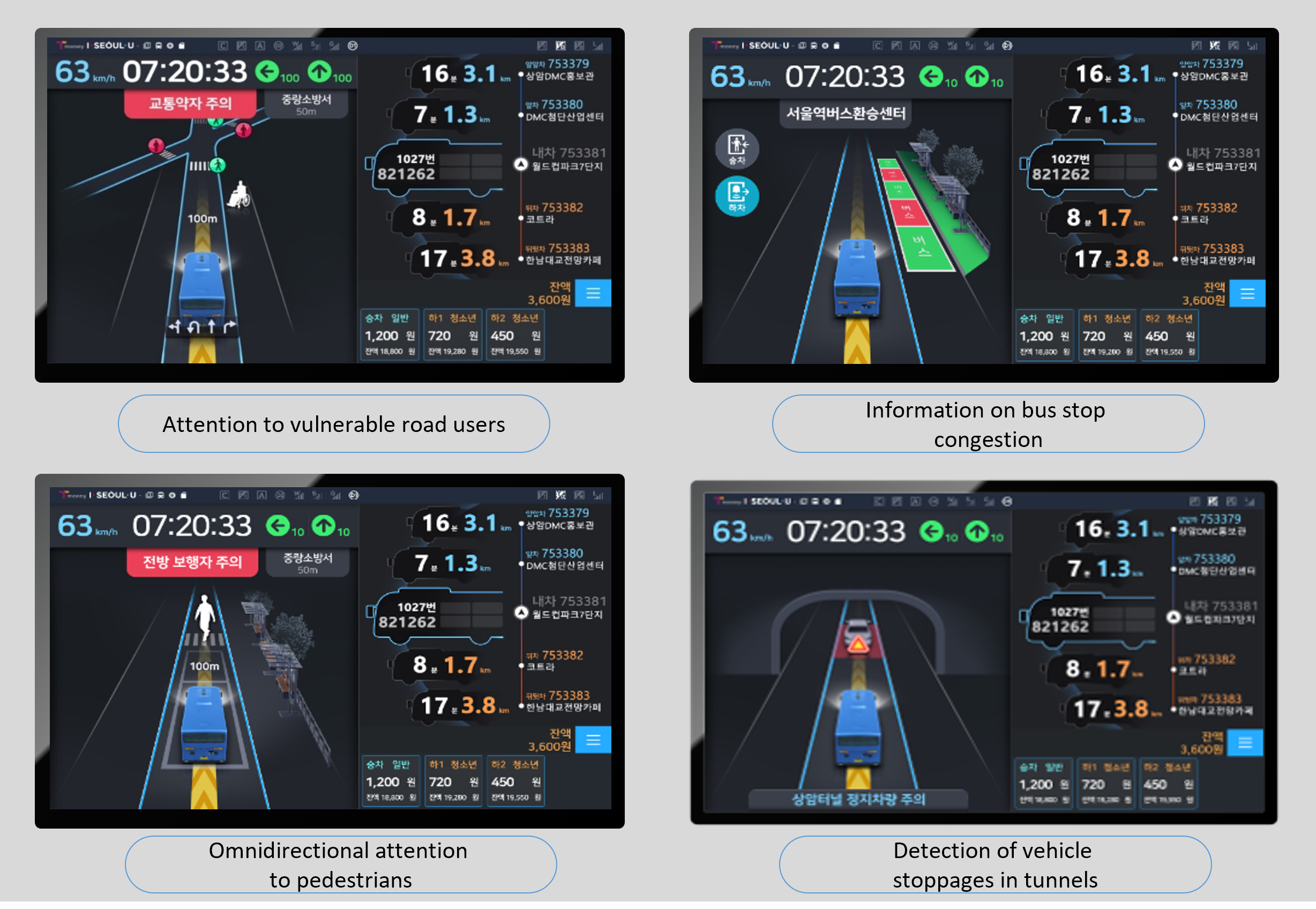 You can check everything of the operation of bus driving in the control center. The blue buses are connected buses and green lights mean the traffic sign informations of intersections. If you click a bus then you can see clearly the operation near the bus.
From the detailed screen of the bus, you can see all kinds of bus information such as the location, the speed, the driving direction and etc. The center can check and support safe bus driving.