TOPIS System Service

Providing fast, real-time management of communication and traffic by collecting and connecting information from major traffic information centers, including the Seoul Regional Construction Management Administration and the Seoul Urban Expressway Traffic Information Center, taxis and private enterprises.
Instant response to slowing traffic and sudden incidents through real-time traffic monitoring.
User-friendly traffic information through various media such as the Internet, mobile phone, traffic broadcasts and electronic road signs.
Connected Information

Traffic speed
Traffic volume
CCTV footage
Sudden incidents
Transport card use
Bus operations
Parking
Weather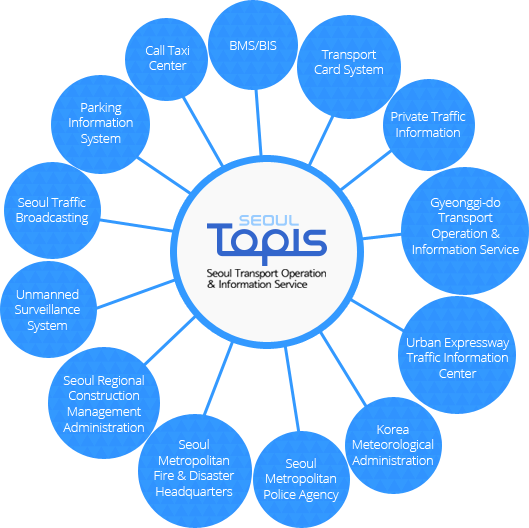 Internet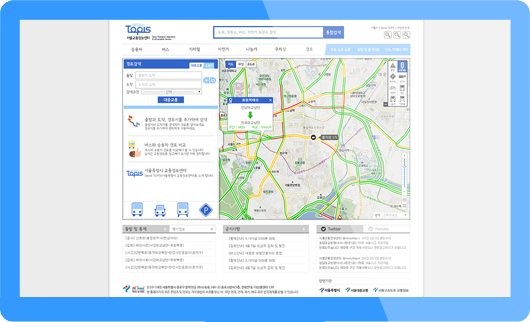 Mobile Phone